---
Book
an as yet unpublished manuscript
My parents, a perpetually warring, domineering pair in their 80s — a retired Macy's dress buyer and a dentist — begin wintering in Mexico, where they abandon their usual prudence to embrace adventure and a pair of shyster developers. Normally hypercritical, they are blithely indifferent to the disasters that ensue, leaving the mop-up to me, their permanently indentured only child. "Don't Say a Word!": A Daughter's Reply recounts our hapless, screwball struggles: theirs with old age and mine with them. The surprising ways in which my parents come undone reveal just what they'd spent their lives trying to hide, thereby setting me free.
Read More
The story unfolds through a decade of family holiday visits in the 1990s, with my unflappable psychiatrist husband and two dueling children. The more my parents' judgment fails, the less they listen to me. Part 1 focuses on my mother's growing attachment to the two amateur builders she trusts over me, an architect, culminating in the discarding of my plans and the building of a farcical house she nonetheless loves. Despite her eagle eye for my every flaw, she is maddeningly blind to her new best friends' bungling and deceit, acquainting me with how sibling rivalry feels just before time runs out.
Following her sudden death, Part 2 focuses on my father's attempt to maintain a facsimile of his former life with a string of loopy, live-in companions (with privileges, he hopes). Placing the want-ads feels like procuring for him, as he refuses anyone he can't pass off as a date and hires the oddest of my rejects behind my back: a paranoid, Argentine doctor/dog-sitter, a sour widow he nurses through a face-lift, an incoherent drug addict with cats. When I finally secure a Mexican beauty he adores, the interest she arouses in other men drives him to the brink. The calamities mount to pulp fiction levels, but my advice falls on the deafest of deaf ears. Only when both my parents have died can I decipher their late-life metamorphosis, their 60-year marital battle, and their tangled relationship with me to discover I'd had them wrong all along. Finally, I grasp what underlay everything: a desperate struggle to deny their own vulnerability—and above all that which comes with love.
The new used-car turned out to be a huge white Chevy with bright red leather upholstery, circa 1970…In terms of shock value, the car's appearance paled in comparison with its state of dysfunction. Just getting in was a challenge: only one rear door opened, and the front right inside handle fell off if you weren't careful. Something was wrong with the front passenger seat, too; the back would not go up beyond an angle suitable for a tooth extraction. Consequently, the four of us squashed in the back had my mother virtually lying in our laps. As we pulled away from the curb, I noticed we were all sitting on towels. The red leather, my mother informed me, had a tendency to bleed.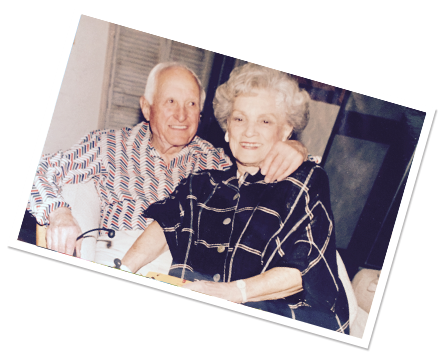 ---
---
Essays
examining our personal lives in the light of the wider world
and the world in the light of our lives
Filter by
All

Decoding Our Parents

Memoir Writing

Reverse Parenting

Travel Lessons
---