"A few days sipping wine in he California sunshine—how bad could it be?" my husband coaxed. "The kids are in camp. It's our chance to get away!" I let myself be persuaded. For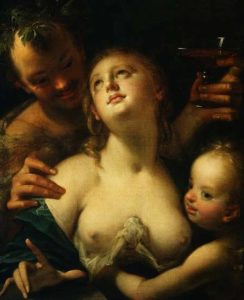 years we'd heard glowing reports from friends who'd been enticed by Napa's siren song. But I am here to report that not everyone is vulnerable to this particular enchantment.
Wine tasting happens to be a subject on which my husband Michael and I do not concur. He is a wine-buff; learning about wine, collecting it, tasting it are aspects of a hobby for him. I, on the other hand, while happy to drink wine, am also happy to leave the subtle discriminating to him. I am an unrepentant Philistine, a vinous ignoramus. Blindfolded, I can just about tell a red from a white. And, what is worse, a skeptic to the bone, I'm convinced that I'm not alone. There are those who truly know what they drink—I know this absolutely—but in a room full of tasters sniffing bouquet, I usually think I detect more than a hint of pretension.
Agreeing to the trip in the spirit of marital compromise, I hoped I'd be able to leave my jaundiced views at home and enjoy myself. After all, as Michael pointed out, Napa offers much more than wine tasting. He was sure I'd have a good time.
In hindsight, our reading material on the plane might have given me cause for concern. He buried himself in "Napa: Story of an American Eden", a 500-page history of the intrigues, familial and corporate, of the region's land grab and viticulture. I was reading (for the third time) "Howard's End," the story of a man of commerce foundering in moral darkness until saved by a sensitive woman.
When we were planning the trip, the proprietress of our Napa Valley bed and breakfast had offered to arrange everything for us: private tours of vineyards, dinner reservations, and an appointment for a mud bath. Her voice on the phone, trilling with enthusiasm, had made me nervous. I prefer to do things myself, but our cheery, eager hostess had appeared so genuinely warm-hearted, it had seemed perverse to resist. We'd put ourselves in her hands. Now our trip lay before us like a prix-fixe menu, promising pleasure but without the satisfaction of initiative.
We arrived at the San Francisco airport to find the baby blue convertible she had ordered for us waiting to carry us away to the land of "eat, drink, and be merry". For Michael at least, tucking himself into the new self-image the blue hipmobile bestowed was almost intoxicating. Our two children were safely in camp doing the wholesome things only the woods and earnest counselors could offer, while we were free to indulge ourselves in a little decadence. Perhaps this would be the first of a string of sports cars in our future, he suggested. Perhaps there was life after children. He looked quite jaunty behind the steering wheel.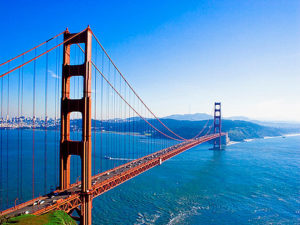 We flowed across the Golden Gate Bridge, that daring stroke of genius, and aimed for an electric sky. Our "private hideaway in the wine country" was easy to find. Its "innkeeper extraordinaire" was waiting at the front door. "Welcome! Welcome! You must be so stressed out, but not to worry. We've got just what you need!" Two splits of champagne were waiting in an ice bucket in the middle of our brass bed in "The Brass Room." Our hostess had worked out a full dance card of activities for our three-day visit, scheduling in late breakfasts, nap times and evening strolls along with the boutique winery tours. All we had to do was relax and enjoy it. Michael steered us straight towards the hot tub for the prescribed half-hour cocktail-cum-soak before we changed and set out for dinner.
Certainly the Valley couldn't have been more scenic, the restaurants more trendy, or the general atmosphere more determinedly convivial. As we walked around St. Helena the first evening, the Napa Valley Wine Train, restored to evoke The Orient Express (by Vincent DeDomenico, the man who previously gave us Rice-A-Roni), chugged slowly through the center of town. Through the velvet draped windows we glimpsed happy tourists enjoying a facsimile of bygone luxury as they sipped the local product. Standing on the caboose deck were others who raised their glasses to strolling pedestrians in a toast to Bacchus as they passed clinking and clacking into the distance.
In the morning Michael generously offered to go alone on his first wine tour, a three-hour seminar at Mondavi Winery. He returned ecstatic over the in-depth explanations of vine-pruning techniques and malolactic fermentation. This introduction to the serious production end of the wine business, to the genuine love affair of the grape growers and winemakers with their product, enthralled him. He was also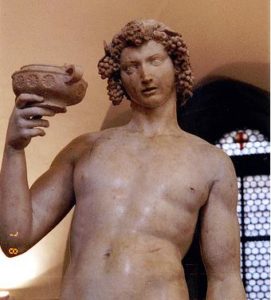 somewhat drunk. As the day wore on and I joined him on other wine tours and found myself a constant state of slight inebriation, I began to wonder if anyone in Napa could be sober.
The fact that these tours were a vast promotional effort had somehow not dawned on me back home, where I had worried about the level of appreciation that would be expected. At every winery we were escorted by a member of the professional hospitality staff, invariably an attractive young woman who shared her personal wine preferences with us and referred to the proprietor of the vineyard in awed tones. We seemed to be at a party given by an absentee lord-of-the-manor whose ghostly presence was felt in the family photos and vintage car collections on display. The guides, who tasted whatever they poured for us, spoke knowingly and glowingly about balance, suppleness, and the light floral finish.
We tasters were a surprisingly diverse lot. Those who had not arrived in little rental cars came in family vans or by bike, holding their helmets in one hand, the wine glass in the other. Most of us nodded appreciatively and dropped references to cabs (as in Cabernet Sauvignon ) and the subtle taste of aged oak. I figured at least some of us must know what we were talking about. We certainly all tried to appear serious as we swirled and sniffed and sometimes spit like true aficionados. Wine tours are free, but perhaps this was the price of entry: appearing to be there in the service of our wine cellars instead of just on line for a free nip.
The settings for these tastings were as self-conscious as I was. Although the wine-making buildings were in fact just glorified warehouses, as much market-conscious planning seemed to have gone into their design as into the making of the wine. The winery building was usually the icon of the vineyard and frequently appeared on the label. Robert Mondavi in the 1960's first hit on the concept of imbuing the image of his wine with old world quality by manufacturing it in a building with some grandeur, in his case, one modeled on a Spanish hacienda. His idea was that the extra cost and style of the building would lead the buyers to think the wine merited a higher price.
Following this successful formula, others have dressed their wine-making plants in every imaginable disguise: a Victorian mansion, a French chateau, a scaled down replica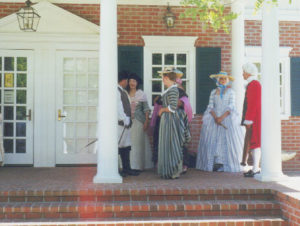 of Monticello (in tribute to Jefferson as oenophile). There is even a winery that, in what seems to be a wry commentary, looks like a flying saucer that has landed and half buried itself in the middle of a vineyard field. The Valley, 3 miles wide and 30 miles long with over 200 wineries, seemed to me like one giant out-door mall—each winery and sales outlet decked out in its unique image, a monastery from Mykonos next to a palace from Tuscany—a mall merchandising just one product.
Napa is touted as the second biggest tourist attraction in California, after Disneyland. In fact, it just may be the adult Disneyland, where the thrill is in indulging in a fantasized high-life and the entertainment is consumption. Certainly the fact that wine tasting was once an aristocratic European pastime isn't lost on us. Americans are fond of money in any form, but we find the patina of old money irresistibly alluring. In verdant Napa, everyone seemed star struck by the proximity to more than just agricultural green stuff.
Our last afternoon in Napa was spent most fittingly in Calistoga at the Golden Horn Spa, "the ultimate realm of relaxation." The spa, in a '50's era motel that looked as if it might rent rooms by the hour, was decidedly seedy. I had negotiated Michael down from the "Ultimate" to the mere "Deluxe Spa Pamper Package," agreeing to reserve the acupressure face lift and foot reflexology for a future visit. After undressing and storing our valuables in a plastic satchel that we carried unceremoniously from room to room, we were led, towel-wrapped, into a private treatment room for two—a large tiled space with a sunken hot tub in one corner, some pegs on one wall and a shower head on another. In the middle were two concrete sarcophagi filled with the supposedly therapeutic, detoxifying sludge. Before leaving, our attendant instructed us to lower ourselves in so that we were just under the surface, staying clear of the bottom from which the heat generated.
The mud, mixed with sphagnum moss, was buoyant and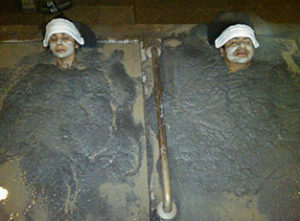 repulsively squishy. Associations to primal ooze and worse were inescapable, and I found it took considerable concentration not to panic. What might be earth to a Californian was to me just fancy dirt. I obsessively replayed in my mind the attendant's dubious claim that merely hosing down the top surface of the mud with boiling water was sufficient to sterilize it.
I looked over at Michael who, unlike me, seemed to be having no trouble relaxing. A beatific smile on his face, he hummed quietly to himself as his cares fled his body along with his cellular impurities. My relief on finally emerging and showering off was tremendous.
After some time in the scalding tub trying hard not to faint, we lay on stretchers in an adjacent room, wrapped in layers of sheets and blankets, listening to canned sounds of the wind and sea, as ice soaked compresses were mercifully applied to our foreheads. Finally we had massages during which our muscles were kneaded and tenderized to a state of total flaccidity. I left on noodle legs, wilted and numb.
But, although my muscles had been beaten into submission, my brain was still fighting back. With my corporeal self in first gear and my psychic self still in fourth, I felt that I was engaged in a sort of medieval struggle of the soul. The Valley's peddling of sybaritic pleasure, its seductive invitation to a collective euphoria, had met implacable resistance.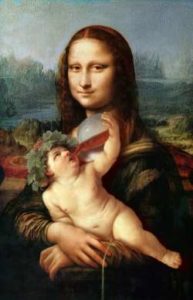 Boarding the plane to fly home, I felt that I was escaping from the Land of the Lotus Eaters. To be honest, the trip was not without enjoyment, but I have to be careful about acknowledging that to Michael. With the slightest encouragement, he would change careers and buy a vineyard.